To Better Train Workers, Figure Out Where They Struggle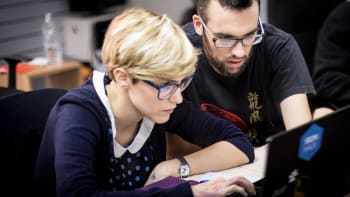 Generation President Mona Mourshed and Global Program Director Ali Jaffer write in the Harvard Business Review that companies should see entry-level staff as a source of value rather than cost.
What company would spend thousands — or even millions — of dollars, year in and year out, without knowing the return? When it comes to training and workforce development, lots of them.
In a 2014 survey, 55% of executives said a major constraint to investing in training was that they did not know how to measure success. Almost half (49%) said that it was difficult to ensure a return on investment (ROI). And in another survey, 87% said they cannot calculate quantifiable returns on their learning investments. In short, companies have little idea whether they are spending too much or not enough. This is a particularly acute issue at the entry level, where employers have come to accept that high levels of attrition and low levels of productivity and quality are normal.
The reasons for this lack of understanding are not difficult to identify. For a start, employers don't often collect or analyze individual performance data. Nor do they quantify the cost of high employee turnover. But it is possible to do better.
The business model of Generation, a youth employment nonprofit founded by McKinsey & Company, where we both work, is based on that assertion. Launched in 2015, Generation works in five countries (India, Kenya, Mexico, Spain, and the United States). It has trained and placed 11,000 graduates into entry-level jobs in four sectors: health care, tech, retail/sales, and skilled trades.